2016 PROVINCIAL ROUND of the CFMTA National Piano Competition
---
2016 Winner: Louisa Lu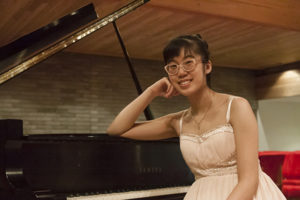 Click here for a Global News video about Louisa Lu's Young Artist Tour.
CFMTA Biennial National Piano Competition
The CFMTA offers a biennial National Piano Competition in odd-numbered years, in the same location as their convention. Each province/territory is eligible to send one competitor to compete for prizes totalling $13,500 in two levels of competition.
The competition is open to students studying with a Registered Music Teacher, at the under-graduate level or lower.
CFMTA/FCAPM National Piano Competition – Baltimore 2017
Competitors
Judges
---
---
---
2019 PROVINCIAL ROUND of the CFMTA National Piano Competition
A piano competition for advanced students of ARMTA members. First place winner will represent Alberta at the CFMTA National Piano Competition and will be given the opportunity to undertake the Young Artist Tour at various venues in Alberta. Prizes range from $250-$1750.
Date: March 9, 2019
Location: Red Deer, AB
Judge: TBA
Application Deadline: October 2018
For advanced students of ARMTA members. The winner of this Provincial Round Competition must be prepared to represent the province of Alberta in the CFMTA National Piano Competition (two rounds—semi-finals and finals) to be held in Baltimore, Maryland, USA in March 2017.  The runner up must be prepared to replace the winner should circumstances make it impossible for the winner to compete at the National Competition. In the event the first prize winner is unable to participate in the Alberta Young Artist Tour, the second place winner will be given the opportunity. The prize winner who represents Alberta at the National Competition must pay an entry fee of $250, but travel and accommodation costs are covered.
Generous prizes are made possible through the continuing support of the Marek Jablonski Endowment Fund, Dorothy Buckley, the Thelma Johannes O'Neill Fund (ARMTA Edmonton Branch) and the ARMTA Recognition Fund.
Provincial Round Prizes include:
1st Place:
Marek Jablonski Prize $500
Themla Johannes O'Neill Prize $250
ARMTA Recognition Fund Prize $1000*
2nd Place:
ARMTA Recognition Fund Prize $1000*
3rd Place:
ARMTA Recognition Fund Prize $500
Additional Award:
Dorothy Buckley Prize $250 for the Best Performance of a Canadian work.
Click here to download a poster for this event.
For more information, contact dale.wheeler@rdc.ab.ca.
Past Winners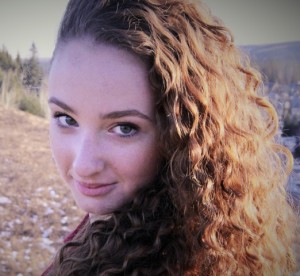 Allison Hillier: Winner of 2015 Provincial Piano Competition.
Student of Colleen Athparia from Calgary.